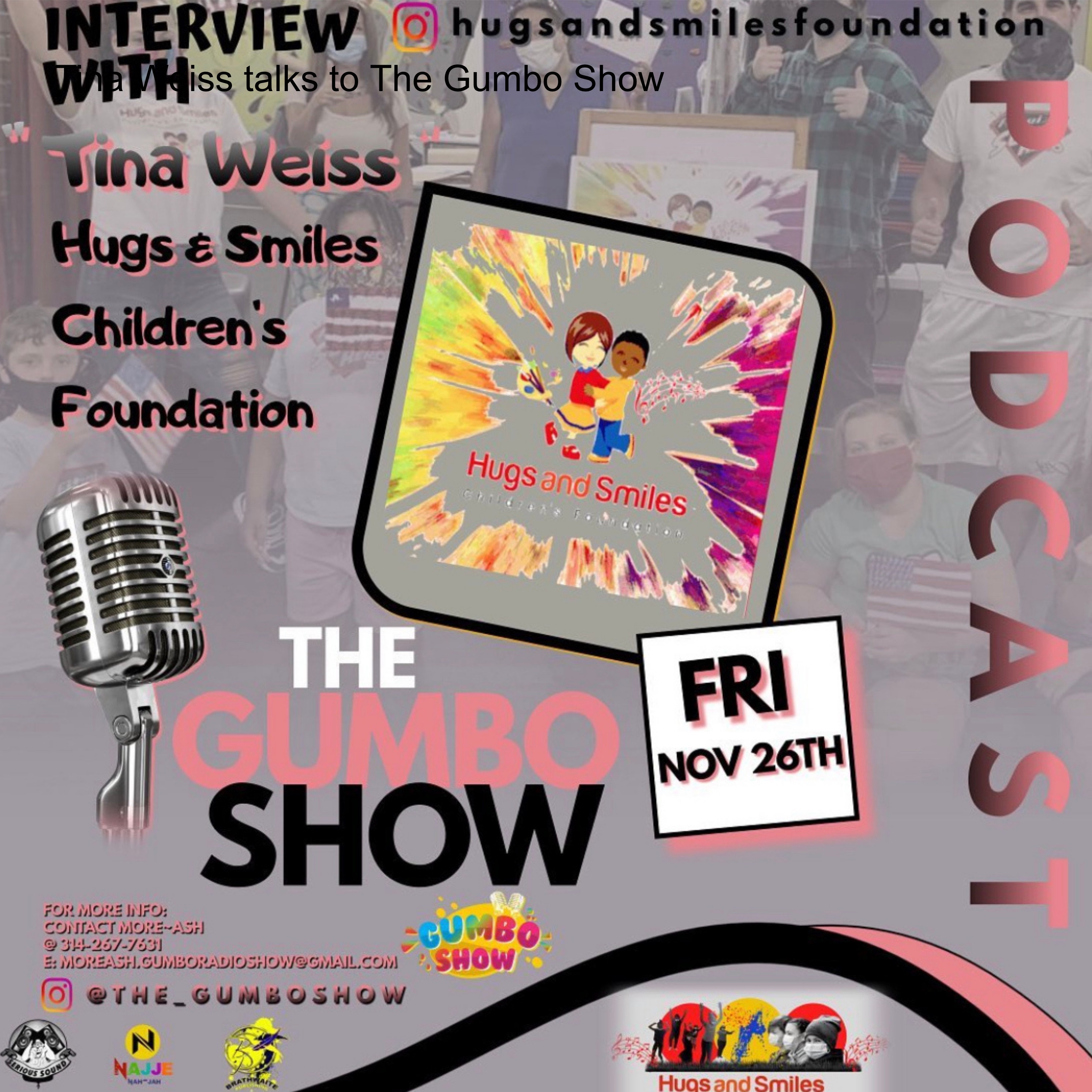 The Gumbo Show @the_gumboshow Presents......
Interviewing for a cause W/ "Tina Weiss" -
Hugs and Smiles Children's Foundation- @hugsandsmilesfoundation on Instagram
🚨 Episode will be airing this week Friday 11/26 @ 7 AM 🚨
With the Holiday season in full effect.. The Gumbo Show decided to bring awareness to some amazing causes that you can donate to and ways that you can give back and start fresh going into this NEW and EXCITING YEAR!!
Tina Weiss is an amazing role model and woman and is the FOUNDER and CEO of the Hugs and Smiles Children's Foundation.
Her business is ringing bells nation-wide and is the next big business to give back to OUR children through classes that prepare them for media, dance and the entertainment world at an early age!!
Do you have a child that is a star? Interested in being a professional dancer, singer, actor/actress etc? Be sure to check out this interview and see how you can enroll your child to get the extra courses and classes that they need to shape them for their DREAM CAREER!!
PLEASE DO NOT MISS THIS AMAZING INTERVIEW & CONVERSATION W/ THE AMAZING TINA WEISS!
Find her website here:
https://www.hugsandsmiles.org/
Donate to her amazing cause and movement and lets help support a child and put them into a better place for their future!!